Rio 2016 Olympic Games in full preparation
December has just started. Now we have a bit less than 9 months for the start of the Rio 2016 Olympic Games.
Preparation for the games are in full swing at Barra da Tijuca and Deodoro. Some people, including myself, are surprised with the progress taking place at the constructions sites of these Olympic venues.
What has been done in Rio so far:
– 3 Carioca Arenas: 95% complete
– The Future Arena: 100% complete
– The Olympic Aquatics Stadium: 96% complete
– The International Broadcast Center: 100% complete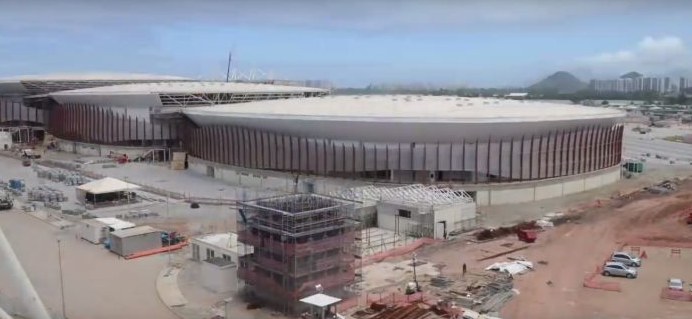 The Carioca Arena you see above will host 10 sports during the Olympic and Paralympic Games in Rio de Janeiro next year.
Coming to watch the games in Rio? Need to know more about visas to Brazil? See this post about visas during the games in Rio.
Would you like to know more about the games in Rio? Here it is the official Rio 2016 website.