A great day in Petrópolis from Rio de Janeiro!
A fantastic private tour to Petrópolis.
On our Petropolis private tour you choose the day and time of your tour. It will be a great day exploring the Imperial City – how Petrópolis is called. We organize this tour in a way to best suit your needs. The main attractions in Petrópolis are its museums. Don't like visiting musuems? Not a problem! We can put together the best itinerary for you and your group.
History made in Petrópolis.
You will have a great day in Petrópolis where will learn a bit more about Brazilian history. The Imperial Museum is the main attraction.
A beautiful full day excursion from Rio to Petrópolis.
We leave Rio de Janeiro in the morning via Mata Atlântica (Atlântica Forest). Total time from Rio to Petrópolis is 1h 30min.
See the full itinerary of our Petropolis private tour:
Quitandinha is our first stop in Petrópolis.
Quitandinha was built to be the biggest Hotel Cassino in Latin America. It is a very beautiful building as you can see below and is part of our Petropolis private tour: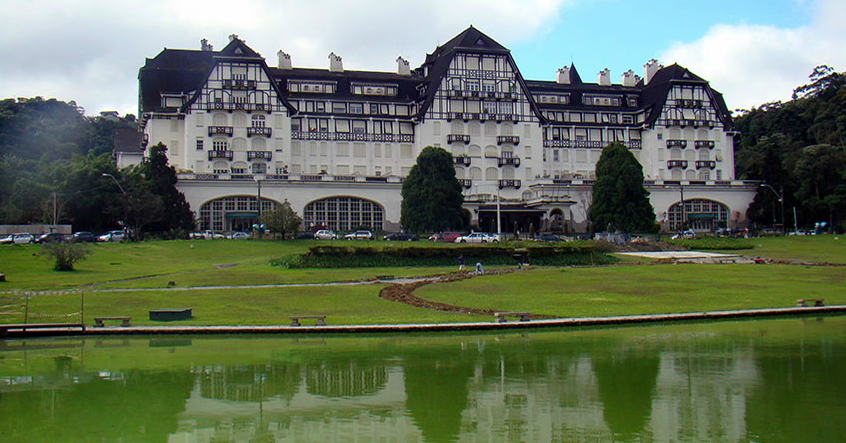 Located only 10 minutes from Quitandinha we have the Petrópolis Cathedral. Brazilian emperor D. Peter the second and his daughter Princess Isabel started the construction of the Cathedral in 1884. In 1925 the building was opened to the public.
When Brazilians think about Petrópolis the first thing that comes to mind is the Imperial Museum. An iconic building with 44 rooms. The emperor's crown is the item which attracts the most attention. The emperor himself was the one who supervised the gardens' design and construction.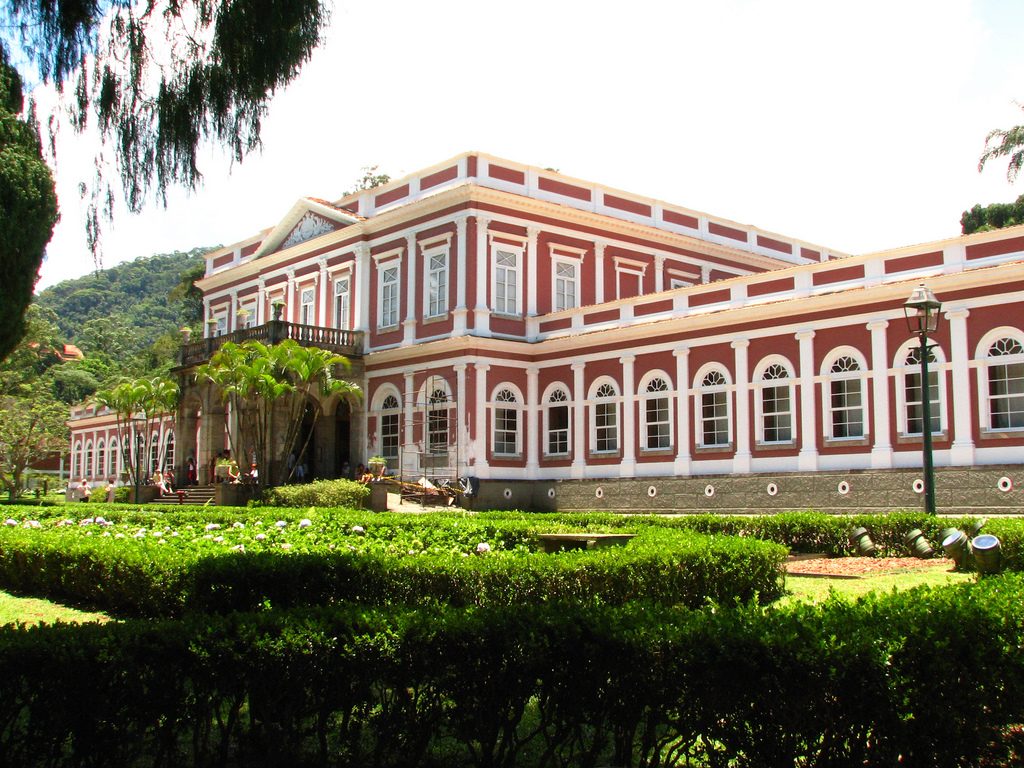 Lunch time in Petrópolis.
Your tour guide will give you a few options to choose from. You will also have time to visit a chocolate factory where you can try and buy this delicacy Petropolis is also famous for!
After lunch we head to the Cristal Palace. A pre-molded structure set up in France and brought to Brazil is one of Petropolis' landmark. It was conceived to host plants and birds exhibitions. A calm a beautiful place to visit in Petrópolis…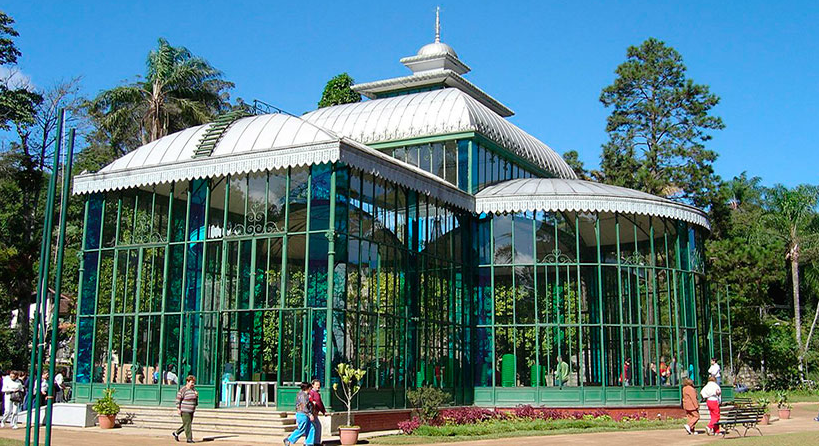 Just 2 minutes from the Cristal Palace we have Santos Dumont's house. One of the most important person in Brazil's history. Dumont contributed hugely to the world's aviation. Brazilians take Dumont as the person who invented the airplane!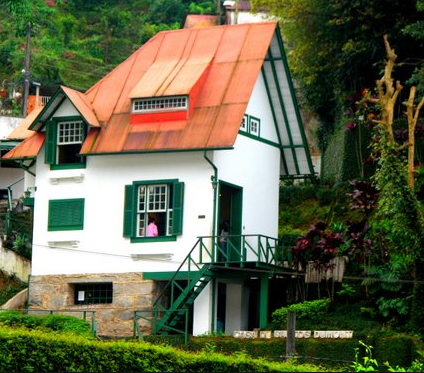 Shopping in Petrópolis.
Teresa Street is a must in your tour. If you like shooping you can't miss this place.
Change your Petrópolis private tour accordingly.
It is great having a private tour because you can change it to best suit your needs. Don't like shopping while on vacation? Not a problem! You don't need to visit Teresa Street and we can allocate more time to the other attractions! Remember you can select the atractions in Petropolis we are going to visit.
Includes:
– Transportation with private driver/guide
– Guided tour with tour guide certified by Embratur
– Entrance fees to all attractions
– Hotel pick up and drop off
Email us so we can send you a quote and organize your private tour to Petrópolis from Rio de Janeiro.
Need more information about Petrópolis? Please visit this Wikipedia link and learn more about this great city with its 300,000 inhabitants.
Would you like to have more information about the Imperial Museum and the Cathedral?
Instead of museums and beautiful buildings would you rather visit fantastic beaches? A tour to Búzios is what you are looking for!
Petrópolis is quickly becoming our number one tour from Rio de Janeiro. As you've read above, it offers the visitors unique attractions full of history and beauty.
Here it is our clients comments about our Petrópolis tour from Rio de Janeiro: