Búzios Day Tour from Rio de Janeiro
Spend a fantastic day in Búzios from Rio!
Join our Buzios day tour from Rio de Janeiro. Búzios is a resort town located in the state of Rio de Janeiro (180 kms from Rio – the city). A popular getaway from the city and a worldwide tourist site, Búzios is a must do attraction in Rio.
We pick you up from your hotel in Rio and drive for 3 hours towards Búzios. This is the main reason to justify our early start: 7am! We want to be in Búzios no later than 10am. This way you will have time to explore a couple of beaches before going for lunch or to joining a boat trip in the afternoon.
Once we arrive in Búzios, we stop at the most popular and visited beach: Geribá. If you decide NOT to take the boat tour, you can spend a great time at this fantastic beach.
Then we would like to show you Tartaruga (Turtle) Beach. Not as busy as Geribá, but also very beautiful. The sea is calm and invites you for a swim! See some pictures of Tartaruga Beach below: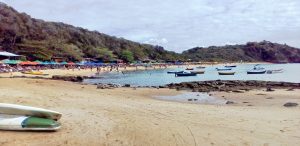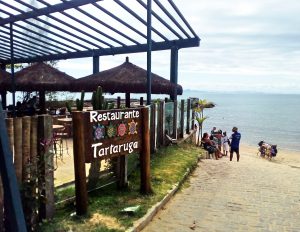 The boat trip starts at 12pm and it is your decision whether to take it or not.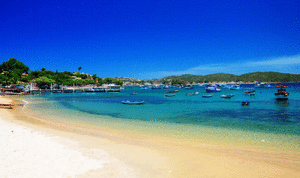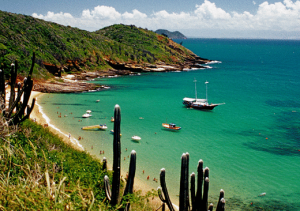 Here it is a sample of what we visit during our boat tour in Búzios:
Pass by a few islands in Búzios Peninsula
Plenty of photo opportunities
Visit several beaches
Maximun of 3 stops for swimming
Notes:
The boat trip lasts for about 3 hours

Don't forget to bring your swimming clothes if you decide to join the tour once you arrive in Búzios
If you do NOT wish to take the boat tour in Búzios you will have some free time to visit the famous Rua das Pedras or if you fell like visiting more beaches…let's do it! Your guide will stay with you and help you make the most of your time in Búzios.
Rua das Pedras is one of the main attractions in Búzios. You will find several international brands on this street ('rua' in Portuguese means 'street' and 'pedras' means 'stones'). It gets really busy however at night. Yes, the later the busier it is! You can see that on one of the pictures below: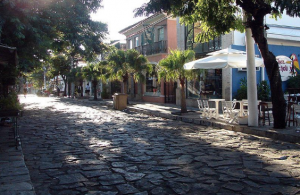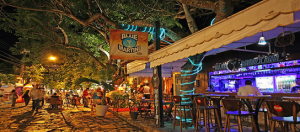 Would you like to enjoy the nightlife in Búzios? The only option is if you stay overnight. We can organize your accommodation in town. Just let us know.
Includes: 
– Transportation with driver/guide
– Transportation from/to Rio.
– Including boat trip (or not)
– Hotel pick up and drop off in Rio.
See the great beaches Búzios has to offer! Choose some of them during our Buzios day tour and spend a fantastic time!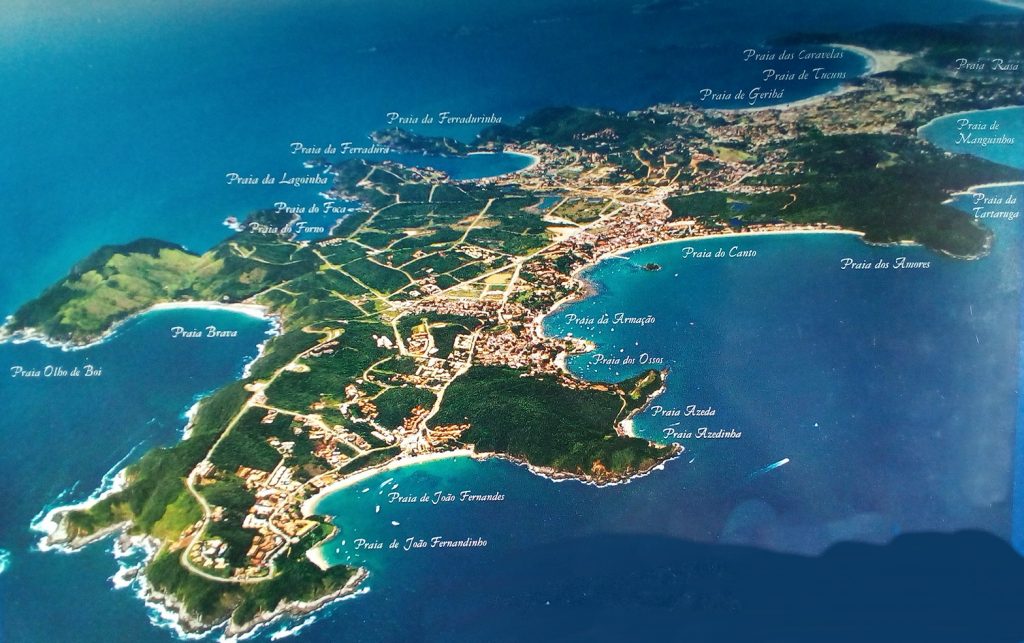 Email us so we can send you a quote and organize your Buzios day tour from Rio de Janeiro.
Visiting beautiful beaches is not what you really enjoy? Like history instead? Our Petrópolis tour was made for you! A place full of fantastic buildings, Petrópolis is called the Imperial City. Find out why!
Check how our clients see our tours TripAdvisor: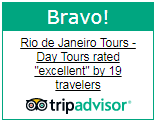 A few links to help you organize your tour in Rio:
How much is the Real (Brazilian currency) worth?
A sunny day in Rio? Check the weather in Rio.
How far are the other cities from Rio de Janeiro?