Leblon Beach
Leblon in Rio de Janeiro, an affluent place.
Ipanema is an affluent place but Leblon in Rio de Janeiro is, without a doubt, considered the most affluent place in the city.
In Rio de Janeiro south zone.
Leblon beach is located in Rio de Janeiro south zone, just beside Ipanema. Once Ipanema beach is over (there's a chanel as a landmark) we have the beginning of Leblon beach.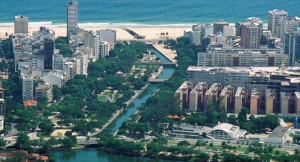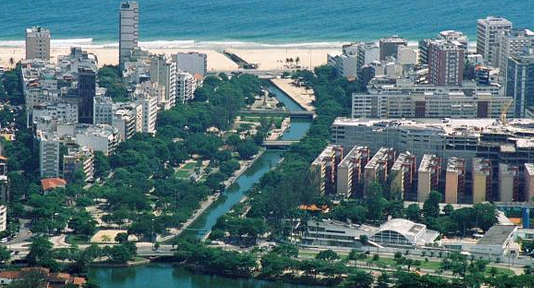 On the above picture you can see exactly where Leblon beach starts: on the right hand side of the canal we have the beginning of Leblon beach. This canal connects the beach to the Lagon (Rodrigo de Freitas Lagon).
Nightlife in Leblon.
It is not as busy as Ipanema, but the bars, pubs and restaurants are more cozy and have a better atmosphere. I personaly prefer going out in Leblon than in Copacabana or in Ipanema. Same when I go the the beach in Rio: Leblon is the best one in my opinion.
BARS IN LEBLON.
About the bars I can name a few famous bars: Bracarense, Bibi Sucos and Balada Mix.
COBAL IN LEBLON.
Located in front of Plataforma (place you go for a great brazilian barbecue), Cobal is a huge square where you can find several kiosks. Excelent for shopping!
LEBLON FOR BABIES.
Have a small child? There's a place in Leblon where you can take your baby so he/she can have a great time. It's a kiosk adapted to best suit babies needs!
PIZZAS IN LEBLON.
Pizzaria Guanabara is the best one on Leblon.
RESTAURANT CELEIRO.
Only natural meals, Celeiro is a trend restaurant where artists meet for a low fat meal!
Leblon: a place to visit
You can easily spend 2 days exploring Leblon. Beach during the day and nightlife!