The fantastic Museum of Tomorrow in Rio
It was a great opening for a great museum. We had 36 hours of music and celebration in Rio de Janeiro last weekend. The party was to welcome the Cariocas (people born in Rio) and the tourists to our newest place in town: The Museum of Tomorrow.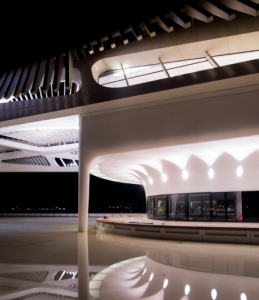 Santiago Calatrava, the genius
The spanish architect Santiago Calatrava was the name behing the building. A huge task costing R$ 230 million. The project was funded mainly by the City of Rio de Janeiro and the Roberto Marinho Foundation.
A great opening for the museum
During the opening weekend 25.473 visited the museum, which is located at Praça Mauá, downtown Rio.

Concern for the future
The Museum of Tomorrow in Rio since its conception is going to explore topics such as climate change and population growth, changes in biodiversity, genetic engineering and bioethics, and new advances in technology.
When to visit the museum
Opening hours: from Tuesday to Sunday, from 10:00 am to 6:00 pm.
How to get to the museum
Have placed a map below. If you are in downtown you can find the Museum of Tomorrow in Rio easily. You should also visit the MAR – Museu de Arte do Rio, or Rio Art Museum. It is just across the road. 2 minutes walking.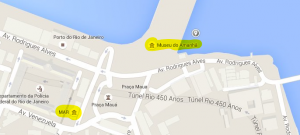 If you wish to find out more about the museum please click here.