Season is on!
The cruise ship season in Rio started in October last year and will be over in April 2020.
We are expecting about 425 tourists arriving in Rio during this period. An increase of 12% when we compare with last season's numbers. It will also be the season with the most arrivals of cruise ships in the last 20 years. Among the 37 ships, 27 are international and 10 national ships.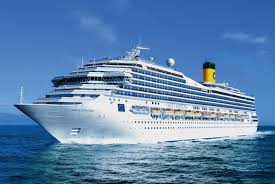 Why is this happening?
Because Rio is the best evaluated city in South America among the tourists who came to this part of the world.
Planing a trip to Rio de Janeiro? Coming on a cruise ship?
We are here to help you! Visit our site and send us an email. We can organize your pick-up (from cruise ship or hotel) and take you to visit our wonderful town!