Rio de Janeiro to host cycling conference in 2018
It will be the first time that the Velo-City conference will be held in South America.
Since 2012, Rio has made a conscious effort regarding sustainable transportation and cycling. This has come in the form of the construction of bicycle lanes and a bicycle sharing scheme that is in place in the city at the moment. These are some of the reasons why the European Cyclists' Federation (ECF) has announced that the host city for the Velo-City 2018 event will be Rio de Janeiro.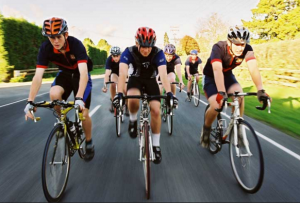 Rio de Janeiro – a more sustainable city
One of the aims during the conference is to showcase Rio de Janeiro's leadership in Brazil and South America regarding cycling as part of a strategy for social inclusion and changing the city into a more sustainable and livable city. Other important point is to give a push worldwide to the implementation of strategies to achieve the sustainable development goals.
A trip to Rio!
Planing a trip to Rio de Janeiro? We can help you with tours and accommodation. Just send us an email.