Maori show and exhibition in Rio de Janeiro ends on the 25th October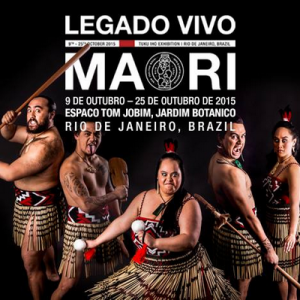 The New Zealand and Maori Arts Institute has brought to Brazil this amazing exhibition. The group arrived in Rio de Janeiro last week and will be at the Rio de Janeiro botanical gardens up to the 20th October, performing among other songs, the famous Haka. The most well known Maori war dance.
The exhibition itself ends on the 25th October.
I was there last Saturday and it was a great experience. You can go on a tour at the gardens and then watch the Maori concert. Have a coffee and visit the exhibition. Plenty to do indeed!