A new event test in Rio for the Olympics.
With less than a year to go for the Olympics in Rio, more events test are happening in Rio in the coming weeks. Theses events can give organizers a better idea about logistics and security for example.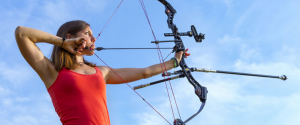 Sambódromo helding events.
This particular event has just finished (September 15th to 22nd). The Aquece Rio International Archery Challenge took place at the Sambódromo, the traditional home of Rio's samba Carnival parades, in the Maracanã Zone.
Athlets in Rio de Janeiro.
The event is also a good opportunity for the athlets to compete in Rio de Janeiro ahead of the games.
Team gold medal matches took place over the weekend (September 19th-20th) while individual gold medal competitions happened on September 21st and 22nd. The event was closed to spectators.