Visit the Aquario in Rio de Janeiro!
Are you in Rio de Janeiro for just a few days? Try to put in your list the Aquario! It is Rio's latest big attraction. Located in Praça Mauá, the aquarium offers several attractions to adults and children. Different tanks holding from the tiny little fish to the huge hammerhead shark are available for the visitors to enjoy.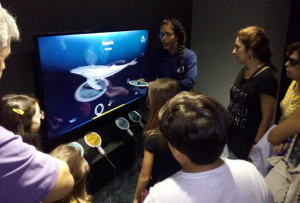 I have visited the aquarium last weekend and one of the things I like the most was the fact that there were people teaching us a bit more about the marine life. They were very helpful indeed!
People also had the opportunity to take pictures in a not so common angles as you see below…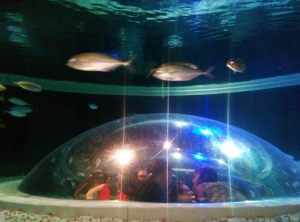 And of course we can't forget the biggest star of the aquarium: This big shark drove people crazy as it was swimming in circles passing by the crowd!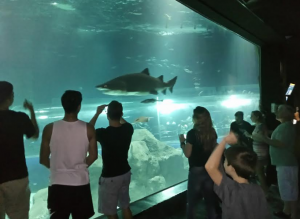 The Aquario in Rio de Janeiro is open from 10am to 6pm. But you have to get in no later than 5pm.
Prices vary from R$40 to R$80.
Here's the site in Portuguese. But if you have any questions, please contact us.
Tip: if you visit the Aquario you are close to the Museum of Tomorrow. Organize your day in a way that you can visit these 2 great attractions in Rio de Janeiro! Find out more about the Museum of Tomorrow here. This link is in English.