Rio Governor Pezão pushes for new law in Congress
Criminalization of white weapons law. That's what Rio de Janeiro needs!
Something has to be done to stop the violence in some areas of Rio de Janeiro. Rio's Governor Pezão has travelled to Brasília (Brazil´s capital) and appeared in front of the National Congress arguing in defense of a new law criminalizing the carrying of 'white weapons', such as knives.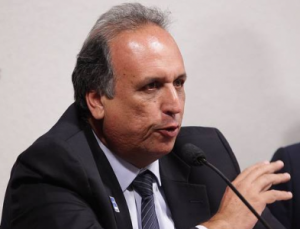 A new law to stop crimes in Rio?
The law actually exists, created in 2004, and is waiting for the congressmen deliberation since then. Pezão met with congressional leader Eduardo Cunha on the 27th of May and not only pushed for the white weapons law to go through, but also asked for more severe penalties for heinous crimes.
A new hope in Brazil?
We all hope that these types of crimes – using knives, at least decrease after such an important decision that Brasil's Congress has to take.
Tell us about your country.
What do you think? Do you have this type of law in your country? Are you from the United States? You can write a comment to let us know if there is the criminalization of white weapons law in your state. Is it a crime to carry a knife on you while walking on the streets?