São Conrado in Rio de Janeiro.
We have one of the most beautiful coast lines in Rio de Janeiro with some spectacular beaches. Copacabana and Ipanema are without a doubt the most famous ones. But if we carry on driving (or walking) we end up at Leblon and then São Conrado.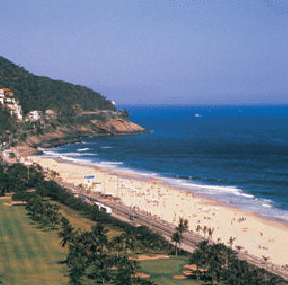 São Conrado is famous for its hang gliding. Locals and tourists alike love doing it! They do it form the Pedra da Gávea mountain. Even if you are not brave enough you should pay a visit to the mountains to enjoy the views Rio has to offer.