Ipanema Beach in Rio de Janeiro. A great place to go!
The TripAdvisor website, one of the most important sites of tourism in the world, has selected the 10 most beautiful beaches in Brazil. Ipanema Beach in Rio de Janeiro is among them. It is placed on the 6th position. What do you think? Have you been to Brazil? Have you visited a beach more beautiful than Ipanema? Would love to read your comments!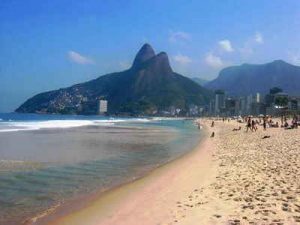 Ipanema Beach is one of our attractions during our city tour in Rio. Therefore it must be in your `to do list`while visiting Rio de Janeiro.